9 December 2021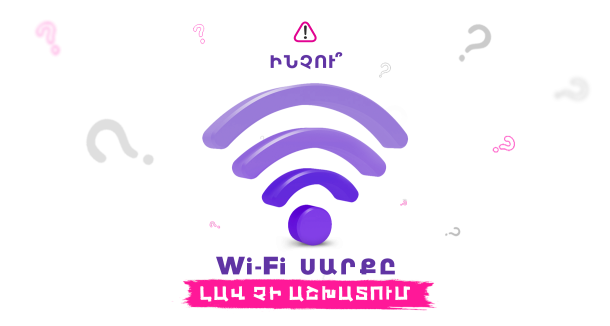 This problem is encountered by all Internet users, regardless of the quality of the connection, it may seem surprising, but very often the culprit is not the Internet provider, but a number of other factors.

Today we will reveal those very factors and try to eliminate them.
Let's go!

WiFi device may be interrupted by։

𝗕𝗹𝘂𝗲𝘁𝗼𝗼𝘁𝗵 equipments․ For example, a wireless keyboard in the range of a WiFi device, a mouse, etc.

Radio-emitting and receiving appliances, such as microwave ovens, baby radios, wireless equipment, and other sources of electricity.

Barriers ․ For example, thick walls, ceilings, furniture, metal doors.
The indoor radius of the WiFi device on average is 10-15 meters, in open areas - 15-20 meters.
You can also find such informative materials on our Facebook page.
https://www.facebook.com/fnetarmenia